2022-2023 COMPETITION | Greening Cities, Sustaining Lives
Theme of 2022-2023
"Developing solutions for sustainable cities!
Climate change. It is recognised as a global emergency, and as the increasingly catastrophic weather hits countries around the world, the droughts, floods and fires indicate that the environment is changing.
The young people of today will live in the changing world of tomorrow. The world and humans need to adapt our ways of life so that the future is sustainable.
The BIEA 2022-23 Youth STEAM Competition gives young people, the adults of tomorrow, an opportunity to cast their minds into the future, and use creative foresight to help come up with ideas to ensure that humans of the future can live in harmony with the planet.
Cities have high densities of people living, working and travelling in one area, to the detriment of the natural world. In this year's competition, we would like you to focus on a city close to where you live. Can we use innovative ideas and green technologies to ensure sustainable buildings, landscapes and transport in cities, so that humans and nature can co-exist in harmony? Can we develop a future where fossil fuels have become a thing of history, and only renewable energy sources and sustainable materials are used?
Competition Requirements
The 2022–2023 competition is open to students aged 6 to 18. Due to the ongoing pandemic and travel restrictions, BIEA is planning for hybrid events. Online submissions. The international final will be beheld in July 2023. Students can enter as part of a team (of up to five) or as an individual competitor (however individual entries may lose marks in the team aspect). Schools may have more than entry. Students who are unable to attend school may submit entries as individual competitors, although all competitors under the age of 18 or in high school must be registered by a responsible adult (e.g. teacher or parent).
Upcoming Events
In 2022, the focus is on bringing several informative and exciting events to our audience on the theme of sustainable cities, ESGs and STEM education.
Event 1: STEM Learning & City Development Forum
March 2022: Expert presentations and discussions on:
> STEM education for young people
> ESG (Environment, Society and Governance) in city development
> Current issues in achieving a sustainable city
Invitation to cities worldwide to join the 2022-2023 competition – Be a Subject City.
Event 2: Subject Cities Annoucement and Competition Launch
July 2022: This event will showcase the subject cities of the 2022-2023 STEM competition. Offering opportunities for city councillors to introduce the audience to the subject cities. Competition guidelines will be published after the session.
Event 3: University Student Forum
November 2022: This event is for university students. Speaker submissions are invited from current students and recent graduates. Provisional topics include research findings and projects on city sustainability.
All events will be published soon via Eventbrite.
Rewards for your hard work
We are continuing our efforts to get the best possible rewards for the competition. For the 2022-2023 competition, winning solutions could be implemented for real in subject cities.
The list below is an example of previous years awards:
Grand Prize
Champion
First Prize
Second Prize
Third Prize
Outstanding Achievement Award
Best Report Award
Rising Stars
Chairman's Award
Special Awards: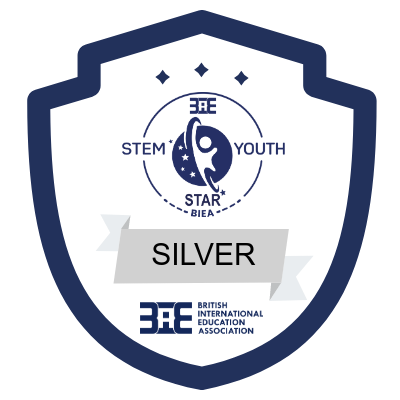 The BIEA STEM Star Awards is an accreditation programme from the British International Education Association, it's designed to encourage student development in the STEM subjects. Students' achievements in the BIEA International STEM Youth Innovation Competition is assessed at silver level. The awards is available to UK and international students with a small admin charge. To order: BIEA STEM Stars
Click here to Apply | More Details
Latest Related Posts
Helpfull Products for this contests