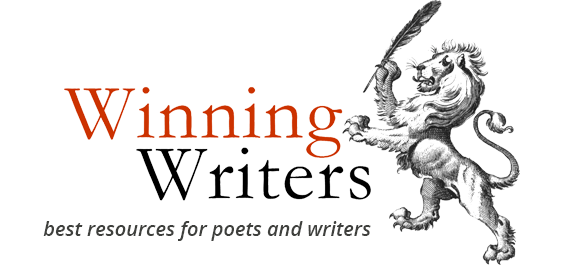 North Street Book Prize
Ends on Fri, Jun 30, 2023 3:30 PM
Submit a self-published or hybrid-published book in one of the following categories, up to 200,000 words in length:
Mainstream/Literary Fiction
Genre Fiction
Creative Nonfiction & Memoir (definition)
Poetry
Children's Picture Book
Middle Grade (new!)
Graphic Novel & Memoir
Art Book (primarily reproductions of your own art or photography)
Not currently accepted: books by deceased authors, anthologies with 3+ authors, history, biography, self-help, how-to, business instruction, reference, cookbooks, education, travel guides, political tracts, philosophy, religious instruction, translations of the work of other people
PRIZES
One grand prize winner will receive $10,000, a marketing analysis and one-hour phone consultation with Carolyn Howard-Johnson, a $300 credit at BookBaby, three months of Plus service (a $207 value) and a $500 account credit from Book Award Pro, and 3 free ads in the Winning Writers newsletter (a $525 value)
The top winner in each category will receive $1,000, a marketing analysis and one-hour phone consultation with Carolyn Howard-Johnson, a $300 credit at BookBaby, three months of Plus service from Book Award Pro (a $207 value), and one free ad in the Winning Writers newsletter (a $175 value)
One honorable mention in each category will receive $300, and three months of Plus service from Book Award Pro (a $207 value)
We will publish online excerpts from all entries that win a prize, along with critiques from the judges
Final judges: Jendi Reiter and Ellen LaFleche
ENTRY FEE
$75 per book (a one-time charge; you will not be signed up for any recurring subscriptions; your payment information will not be given to our co-sponsors)
CRITIQUE OPTION
At checkout, you can request a full private critique of your book at a discounted rate
ALL CONTESTANTS RECEIVE
The Frugal Book Promoter by Carolyn Howard-Johnson (PDF)
Free guides to successful publishing from BookBaby
Three months' free subscription to Book Award Pro (Essentials tier), so you can find more great contests for your book
A free mini-course, "An Introduction to Self-Publishing", at Self-Publishing Made Simple
Any year of publication is acceptable. Please choose only one category for your book. You may submit a collection of short stories or essays as a single entry. You may submit multiple books (one at a time). For books with more than two authors, please email Winning Writers to determine eligibility. All themes are welcome except works portraying pedophilia, bestiality, necrophilia, and/or snuff as acceptable sexual practices. No restriction on age of author. All countries eligible except Syria, Iran, North Korea, Crimea, Russia, and Belarus (due to US government restrictions).
First time entering? We prepared this brief video to guide you. See also our short entry checklist.
The contest accepts self-published and hybrid-published books. A self-published book is one where the decision to publish the book was the author's alone, the transaction involved the author paying any upfront costs for services, and the book is currently available for viewing and/or purchase. This includes books created through e-publishers (e.g. Amazon self-publishing, BookBaby, Smashwords, CreateSpace), book printers, and vanity presses. Books from hybrid publishers like Atmosphere Press and She Writes Press are eligible as long as the author paid half the costs of publication or more.
> PREFER TO ENTER BY MAIL?
If you wish to submit your book and entry fee by postal mail, please do not use this online submission form. Instead, please make your US$75 entry fee payable to Winning Writers and mail with your entry to:

Winning Writers
Attn: North Street Book Prize
351 Pleasant Street Suite B PMB 222
Northampton, MA 01060-3998
USA
Include your full name, mailing address, phone number, and email address with your entry. Please also indicate the category for your entry. Only one copy of your book is needed. We accept checks and money orders drawn on US financial institutions and the US Postal Service. US currency is acceptable. You may also send your fee via PayPal to adam@winningwriters.com. Please postmark your entry by June 30.
If you would like us to return your book at the conclusion of the contest, please request this at the time of your entry and enclose an extra $5 for postage and handling.
Click here for Participate | More Details
For more Competitions
Recent Posts