Our pick of the biggest and best UK and International Art Competitions 2023 with dates, deadlines, prizes and entry fees…
All competitions are not for everyone, It depends on contests, every conests have their different prizes or Entry fees like – Some are free to enter some are cash, Some Contests have specific age limit to participate.
By Participation we learn or try to learn different things in specific things and develop ourselves.
The Young Masters Art Prize
Rewards contemporary artists to look back to the art of the past and art history to inspire their work, whether through technique, concept, theme or medium.
Cerco International Contemporary Ceramics Award
Promoting contemporary ceramics since 2000, Cerco 2023 is open to contemporary artists from around the world of any age, emerging or established.
Be the first to hear about new art competitions, resources and offers. https://moma.substack.com/embed
Holt Festival Art Prizes
Established in 2012 these awards and exhibition invite artists from across the UK to be part of the thriving Holt Festival in North Norfolk.
Evening Standard Art Prize
Evening Standard has joined forces with Editions de Parfums Frédéric Malle to offer a £5,000 cash prize and a bespoke fragrance to the winner.
Tabernacle Art Competition
Annual exhibition at MOMA Machynlleth on the theme of 'Secret'. Artists can enter one piece of new work inspired by the theme.
Snooks Trail – Artist Call Out
Artists and illustrators across the country are invited to take the Yorkshire bookish theme and submit designs for a brand-new sculpture trail for York.
The RSA William Littlejohn Award
Monetary award to research, develop and produce a new body of work in a water-based medium with an exhibition at the Royal Scottish Academy.
AIR Open 2023
Open call for the Summer Exhibition from the contemporary gallery and exhibition space based in Altrincham, England.
Visual Art Open
The eighth year of the not-for-profit event open to both amateur and professional artists based in the UK and internationally.
The Hari Art Prize 2023
In collaboration with A Space For Art comes a free to enter art prize for self taught or recent UK art graduates. Judges include Matthew Burrows MBE.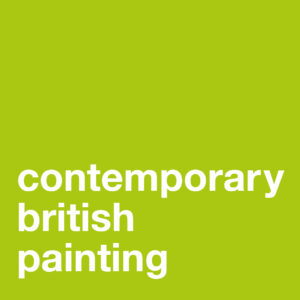 Contemporary British Painting Prize
Organised by painters, for painters to promote current painting from UK based artists with group exhibitions in Huddersfield and London.
Trinity Buoy Wharf Drawing Prize
Founded in 1994 as the Rexel Derwent Open then Jerwood Drawing Prize. Holds the largest prize fund celebrating drawing practice in the UK.
Sketch For Survival
More than 35,000 species are threatened with extinction, submit your animal or wildlife art for exhibition & auction to help raise funds & awareness.
Artists' Collecting Society Studio Prize
Founded in 2006 the ACS Studio Prize offers artists starting their career the chance to win £6,000 towards the cost of an artist's studio in the UK.
The Almenara Art Prize
International representational painting competition with more than $22,000 in cash awards and other prizes.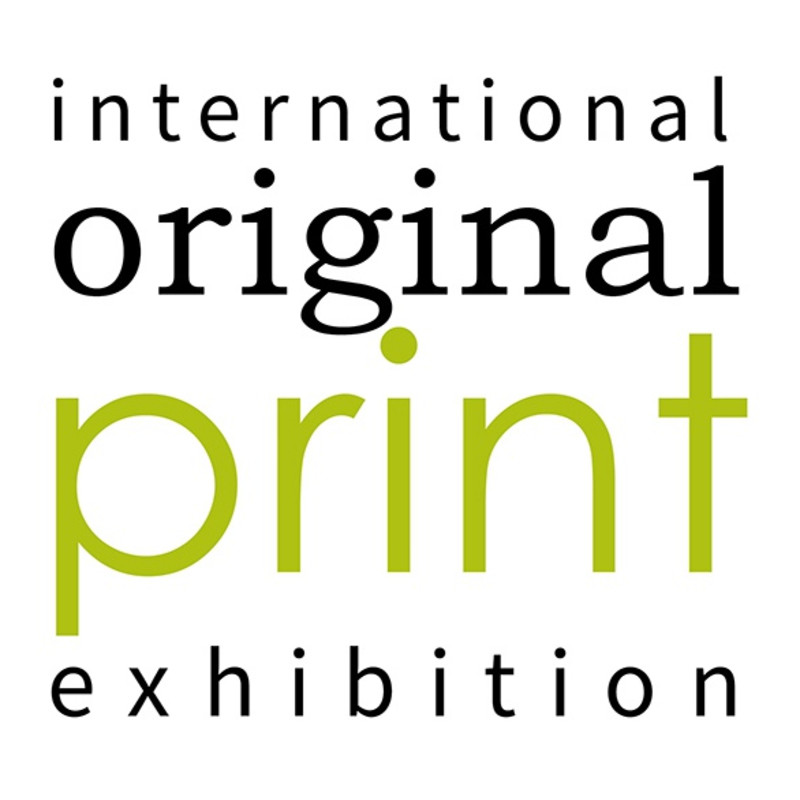 International Original Print Exhibition
Established by the Royal Society of Painter-Printmakers at the Bankside Gallery to showcase the best in contemporary printmaking across all techniques.
RWA Annual Open Exhibition
International competition celebrating 170 years of Annual Open Exhibitions at The Royal West of England Academy, Bristol's first art gallery.
Aire Place Studios presents Win it! 2023
Annual exhibition from Leeds based gallery aims to bring together fantastic works from local, regional, and national artists.
Theo Paphitis Art Prize
The TV dragon and owner of London Graphic Centre returns for the second outing of his drawing and painting prize on the theme 'Connection'.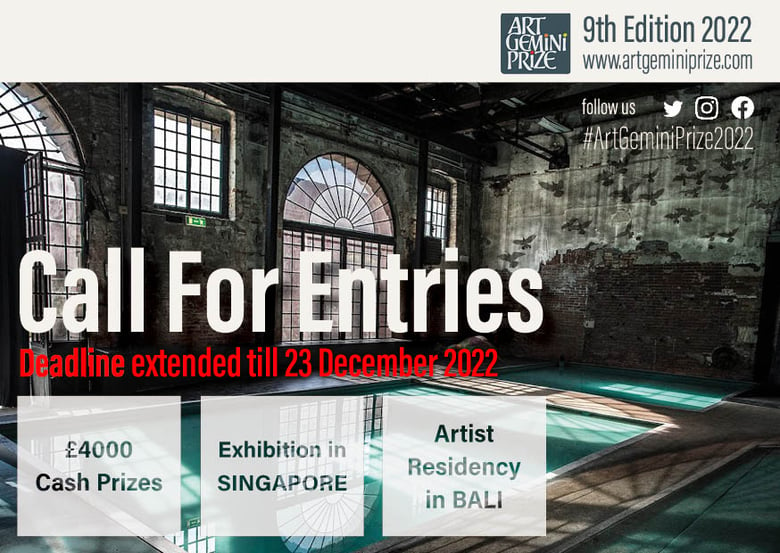 Art Gemini Prize
Returning for its 10th edition with a prize fund of £4,000 and group exhibition at the Zari Gallery in Fitzrovia, London.
The RSA MacRobert Art Award
£20,000 annual award for Scottish born or based mid-career painters to enable a 12-month period of research and development.
Art for Change Prize
M&C Saatchi Group & Saatchi Gallery's second edition of thir £20k annual Art Prize asks artists to respond to the theme: 'Regeneration'.
Beautiful Bizarre Art Prize
International art prize from Australian based magazine Beautiful Bizarre for traditional and digital 2D + 3D artists, and photographers.
Royal Society of Marine Artists Annual Exhibition
The RSMA seeks submissions of art inspired by the sea and marine environment, in short anything that involves tidal water.
Boynes Artist Award
Formerly the Boynes Emerging Artist Award now updated to reflect its commitment to recognising emerging, mid-career and established artists.
Art Unlimited Open Art Competition
Open to artists from all countries working in any medium, with a top prize of £2,500 and solo exhibition at Art Unlimited, Bridport.
The Cooper Prize 2023
Formerly known as South Yorkshire Open Art Competition – open to artists who are born, live or work in South Yorkshire for an exhibition at Cooper Gallery.
The Sussex Contemporary
Annual exhibition that takes place on the Brighton seafront to showcase the work of artists based, born or educated in Sussex.
The London Group Open
Celebrating its 85th open exhibition for UK based artists working in any medium, £10,000 in prizes and exhibition at Copeland Gallery, London.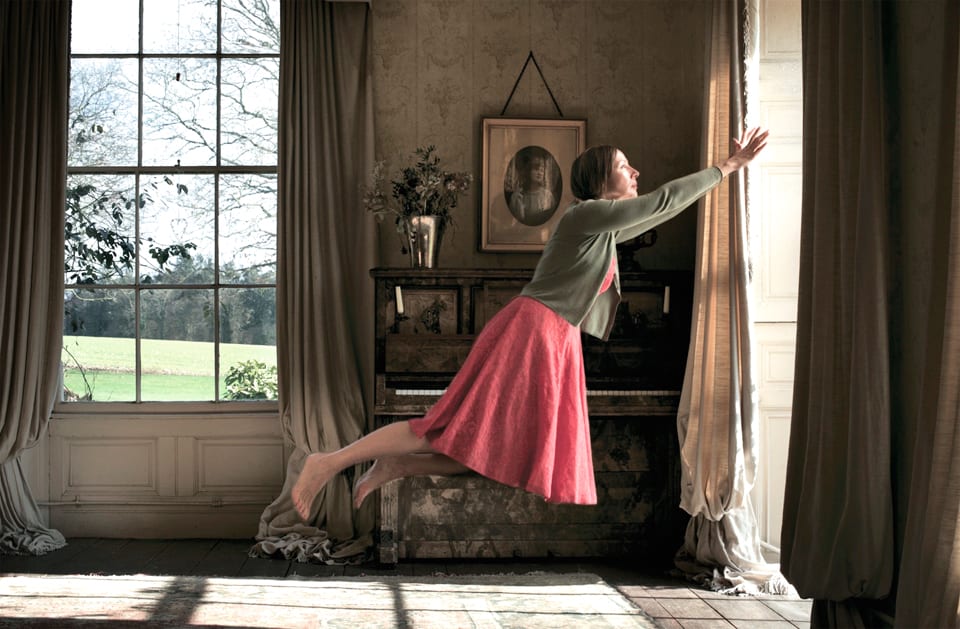 Aesthetica Art Prize
Aesthetica is a British art and culture magazine whose annual prize celebrates excellence in art from across the world for emerging and established artists.
Holdsworth House Art Competition
Submit your painting or sketch of the stunning Jacobean manor house hotel in West Yorkshire for a chance to stay where the Beatles once stayed!
The Bath Open Art Prize
Now in its 11th year and welcoming submissions from visual artists working in any medium, from across the globe.
Anthology Cover Art Award
The winner will receive a €1,000 cash prize and publication on the cover of Anthology magazine as well as editorial coverage.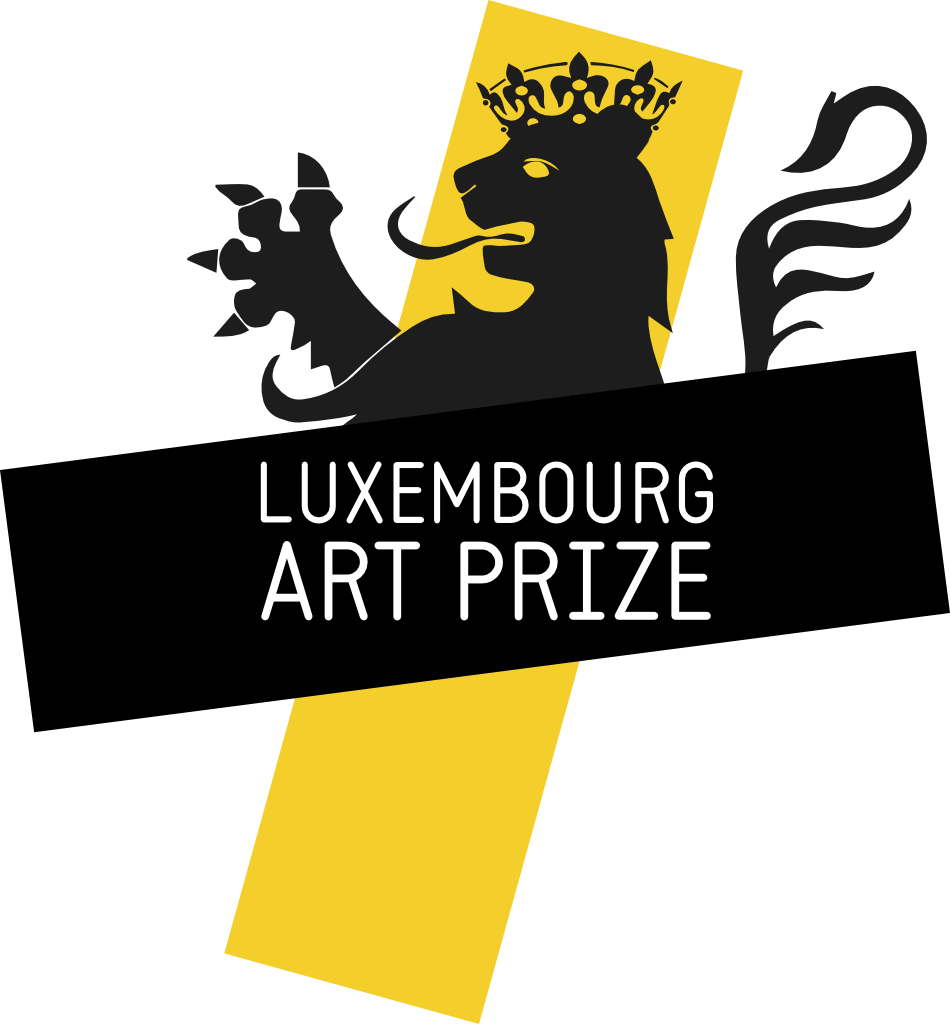 Luxembourg Art Prize
Annual international art prize from the Luxembourg based Pinacothèque Museum with €35,000 of prizes, be prepared for a hefty entry fee of around £55.
Embracing Our Differences
Annual international outdoor juried art exhibit for adults and children featuring 50 billboard-size images celebrating diversity and inclusion.
Currently Closed
---
The following art competitions are closed for entries. They're moved up to the open list when their call for entries goes out.
Society of Wildlife Artists Annual Exhibition
Seeks submissions of works that depict wildlife subjects and evoke the spirit of the natural world, based on 'in the field' observation.
Royal Institute of Oil Painters Annual Exhibition
British art society founded in 1882 to promote and exhibit work exclusively in oil paint. This year sees a prize fund of over £6,000.
John Ruskin Prize
Organised by the fine people at The Big Draw and Guild of St. George this biennale prize aims to uphold the beliefs of the critic John Ruskin.
Royal Society Of Portrait Painters Award
Annual exhibition at the Mall Galleries in Central London will bring together over 200 portraits competing for a share of the £43,000 prize fund.
Ashurst Emerging Artist Prize
Entering its eighth year, with an increased prize fund of £10,000, the Ashurst Prize is open to artists working across all genres, styles and backgrounds.
Jerwood/FVU Awards
A major opportunity for two UK-based moving-image artists in the first five years of developing their professional practice.
Concord Art Prize
Newly launched annual art prize encouraging artists to create new work inspired by music from a selection of 10 tracks. Free to enter, £10,000 first prize.
Figurative Art Now
The Federation of British Artists hosts a selling exhibition and art prize for the broadest range of work that has any form of figuration.
Sustainability First Art Prize
Inviting creative and original responses on the theme "Together for a Fair Climate Future" for online exhibition at Sustainability First.
Women United Art Prize
A contemporary art prize aimed at celebrating global female artists working in 2D format, organized by the inclusive platform Art Mums United.
The Football Art Prize
A new art prize celebrating art and football to coincide with the 2022 World cup year with exhibitions at Touchstones Rochdale, Sheffield & Sunderland.
Prize Closures
. The National Open Art Prize (running since 1996) has closed until further notice.
The End!
And so concludes this UK Art Competitions list. I'll keep adding more competition dates when they're announced. Good luck if you decide to enter and let me know if you win!
For more Competitions
Recent Posts